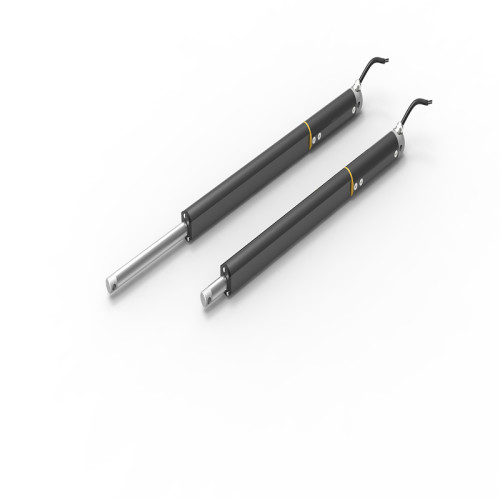 Description
Tubular Linear Actuator YA36
Yar Yi's YA36 series in-line linear actuators are designed for low-load industrial applications requiring up to IP65 dust and liquid ingress protection.
It is a powerful product for industrial applications. The compact size allows the YA36 to install a small space in the application without having to worry
about its effects. Hall sensors are optional for the YA36, allowing synchronization and position feedback, ventilation systemsor food and beverage automation
equipment and other industry performance ranges.
General Features: 1.
Voltage of motor: 12V DC, 24V DC
2. Maximum load: 800N in pull/push
3. Maximum speed at full load: 35mm/s ( load 200N)
4. The slowest speed at full load: 4mm / s (Load 1,000N)
6. Minimum dimensions: Stroke + 205 mm(S<300mm)
9. Operational temperature range: -25°C~+65°C
10. Higher duty cycle (25%)
11. Other options: Hall sensor, control system
12. High strength metallic zinc alloy housing protects motor and gear
13. Built-in limit switches (not adjustable)
Model Selection:


Drawing: